Vanuatu
Citizenship Options
People wishing to secure a second passport and become Vanuatu citizens can donate to a Vanuatu Government Development Fund. The island nation has been thriving through this new source of income.
For people who become Vanuatu citizens, a zero-tax regime, stunning scenery, a relaxed way of life, and rich culture await, not to mention Visa-free access to over 129 countries across the world.
Contribution to the Development Support Program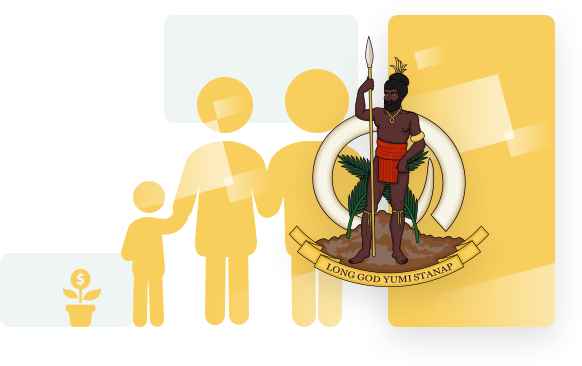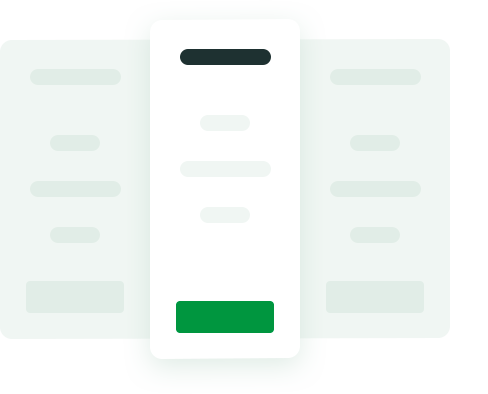 Vanuatu Citizenship Fees & Packages
If you're looking for a low-threshold investment and fast-track process to securing a second passport, the Vanuatu Citizenship by Investment Program may be the answer. Donate $130,000 to the Government Development Fund and become a Vanuatu citizen in 45-60 days.

Single Applicant
$130,000 (+Fees and charges)
Family Application: Husband, Wife & 2 Kids
$180,000 (+Fees and charges)
Revocation of Vanuatu Citizenship
The Vanuatu government reserves the right to revoke citizenship in the following instances:
If the application was fraudulent

If the new citizen doesn't comply with the provisions of the Citizenship Act

If citizenship was secured contrary to the stipulations of the Citizenship Act or the Vanuatu Constitution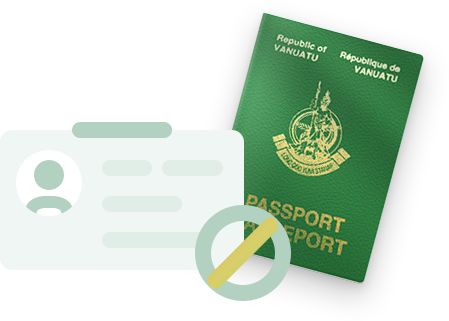 Renunciation of Vanuatu Citizenship
A Vanuatu citizen has the right to renounce his or her Vanuatu citizenship. To do so, she or he must fill out the relevant forms and take an oath under the instructions and guidance of the Vanuatu government agency responsible for citizenship renunciation.
Vanuatu Citizenship Application Form
You can download the Vanuatu citizenship application form here.
You are required to fill out one of the mandatory forms mentioned below. These forms may be reproduced for reference purposes but not used:


'Form A' (application for the granting for Citizenship by Naturalisation)
'Form D' (application for the granting of citizenship to an investor under the Capital Investment Immigration Plan)
The Application Form is available to applicants and registered and government-approved agents. Only the applicant or approved consultant may collect and/or process the application form. Only the applicant can submit the application form to the Citizenship Office.