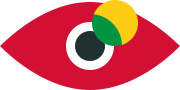 Vision
We strive to support clients acquire a second Citizenship and passport with clarity efficiency, and professionalism.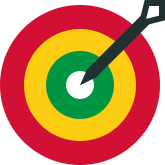 Mission
Establishing and delivering appropriate policies, procedures, and practices to regulate and educate immigration consultants

Complying strictly and properly with government regulations during the due diligence tests of all candidates

Establishing whether any fraud was committed during the citizenship application and approval process

Advanced coordination and cooperation with government departments

Safeguarding the credibility of Vanuatu Citizenship

Protecting immigration service clients through appropriate regulation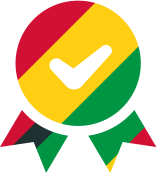 Values
Maintaining a high level of professional excellence in every endeavour

Upholding Transparency in core policies and procedures among authorized members

Strictly adhering to all relevant legal standards and structures

Attributing full responsibility for all company decisions and actions to the board of directors and executives

Maintaining the most ethical and highest moral standards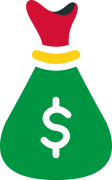 Choose the Right Investment
Invest with us - one of the most prominent independent immigration service providers!

Our portfolio includes the most suitable investment options in international citizenship and European nationality. We efficiently interact with customers from various countries around the globe and almost every continent.

Our efficient executive team is blessed with credibility, know-how, and immense experience in immigration service investment.

After years of experience working in this field, we understand how to communicate with people and ensure they receive personalized and tailored services.

We keep on winning many performance recognition's and awards from global independent associations and publications.

We don't just give it a try, we succeed!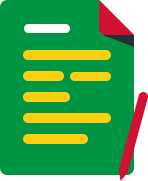 How to Prepare a Vanuatu Citizenship Application
Applicants must be aged 18 and over, of good character, in good health, and in possession of a clean police record.

An applicant can apply with his/her spouse and dependent sons/daughters, as well as elderly parents or/and grandparents under certain circumstances.

The Vanuatu government stipulates that an applicant must progress through a comprehensive application process during which he/she must gather and submit essential documents.

CIP application deadlines and durations vary depending on the category. However, applicants can speed up the process by gathering the required documents efficiently and quickly.

The final steps of the CIP process may be summarized as follows:

When lodging the passport application, the applicant must bring 2 Identical Passport Sized Photos (Photo should not be older than 6 months) and an original Birth Certificate as well as the appropriate passport fee (in VAT)

An Exploratory Visit
If you are interested in hiring our immigration consultancy and investment services, contact us to arrange an exploratory visit. Our representative will carefully listen to your requests, answer your questions and proceed to generate a referral form to work on your application.

The preparation of your immigration application will go to one of our professional group members who assist in interviewing applicants like you. During these initial steps, you can expect the following:
Free, one-on-one consultation with a staff member of our Immigration company

Introduction into the visa process, nomination requirements, and CIP application process

Advice on which other consulting services you require for success